Sounds absolutely fantastic. With open valves it's the perfect match between good sound and not annoying. Gargle's at lower revs, quiets down between 2-3k and opens right up after that. Also gives it the best cold starts ever. Nice and subtle when closed valves. 
Better than I thought it would be. The X-Force with Varex Smartbox is brilliant. The sound is fantastic and the total control means I don't piss my neighbors off. Easy to install. Keep an eye out, you'll hear me coming!!
Great simple mod to enhance the exhaust. Changes the exhaust note of the i30N hatch to a much deeper pitch and tone which I prefer to the high pitched, tinny sound of the stock exhaust. Also gets more low rev burbles and crackles with only a slight increase in volume with pops and bangs in N Mode. Much prefer this to a res delete which just makes the stock exhaust note louder.
xForce's Revolutionary Varex Muffler
What is the VAREX muffler you say?  Well, let us shed some light on the situation. xForce has invented and patented their own exhaust system technology which combines both a stock muffler and a performance muffler into the one compact unit.  Using a butterfly valve mechanism, an xForce exhaust can redirect the flow of exhaust gasses between the two mufflers.
Why is this a benefit for customers?  Because it means YOU get to control how your exhaust sounds in different situations and locations.  If your parents or neighbours frequently complain about how loud your car is, with the press of a button, you can transform your exhaust back to its stock sound level.  When the butterfly valve is closed, exhaust flow is redirected through the chambered path of the muffler (similar to a "stock muffler"), enabling lower sound levels and maximum discretion.
Similarly when you want greater power output and sound level, you can open up the butterfly valve completely, allowing exhaust gasses to flow straight through the muffler system.
But what if you want something in between? xForce have got you covered here as well.  You see, the angle of the valve is completely controllable and can be adjusted at any angle between fully open and closed to achieve the perfect sound level.
Sound Check:
Stock vs. xForce exhaust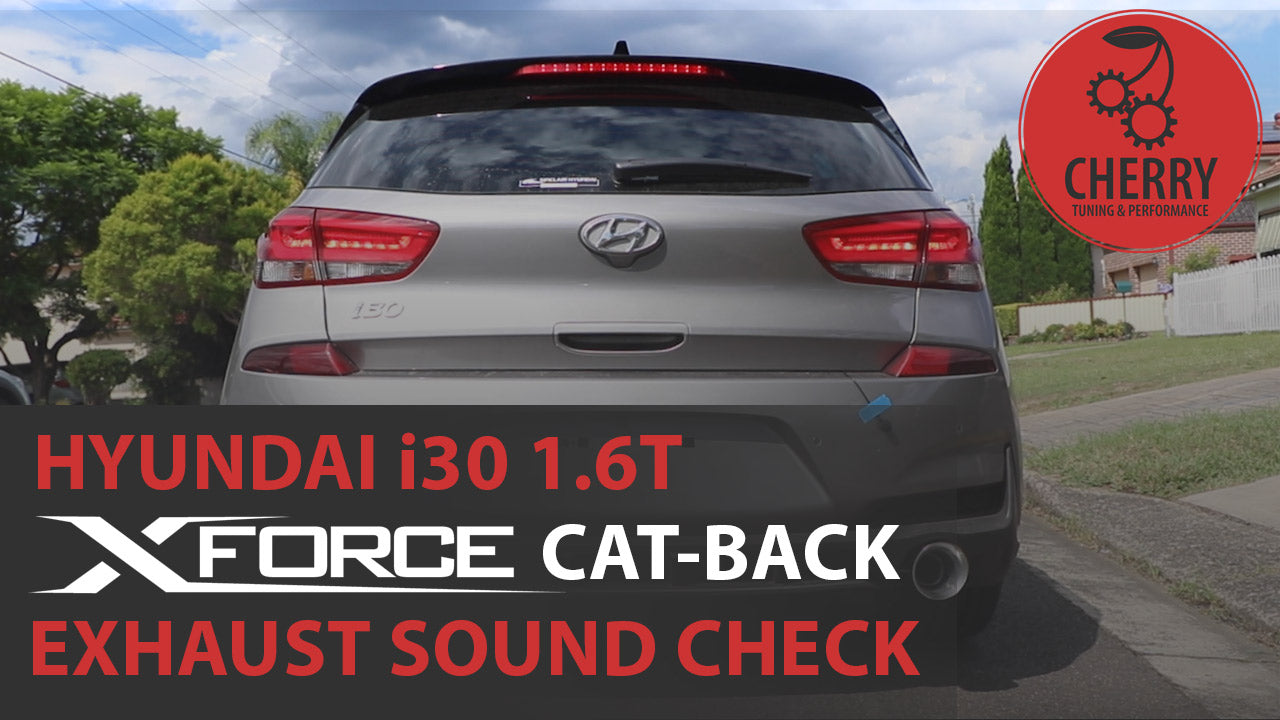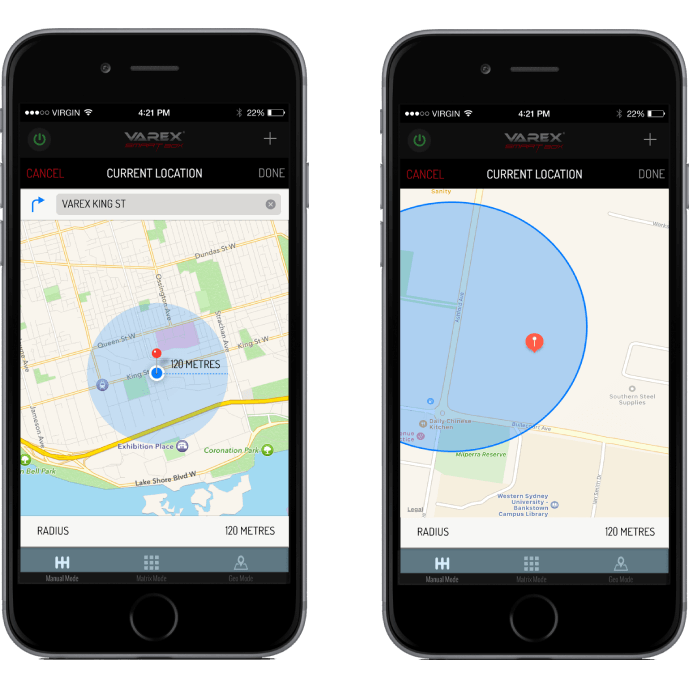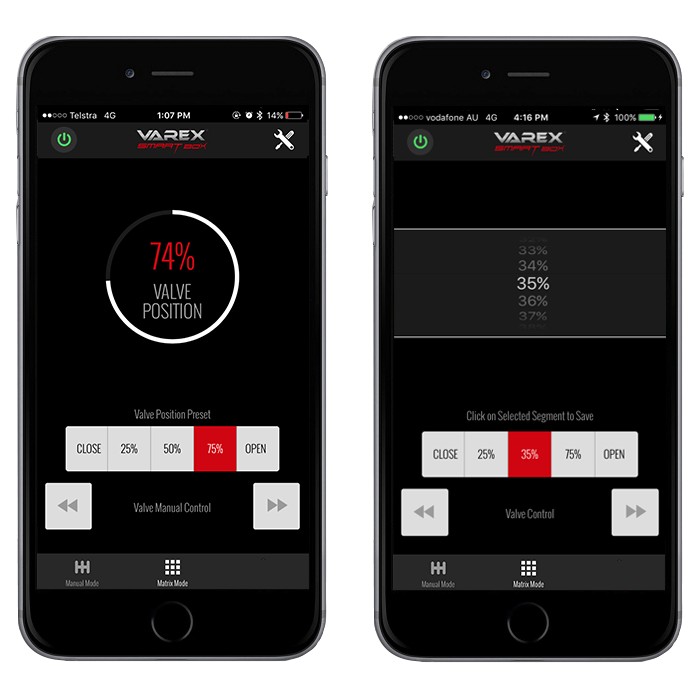 What if your xForce exhaust could automatically know when and how to change its sound based on your car's location, throttle position, speed and RPM? That's where the Varex Smart Box comes in. The Smart Box takes your exhaust to the next level, allowing you to be in complete control of the muffler via your phone, OBD port and GPS location.
Pickup available at Cherry Tuning Workshop
Usually ready in 2-4 days
VAREX Smartbox Bluetooth Exhaust Controller
Cherry Tuning Workshop
Pickup available, usually ready in 2-4 days
4/85 Hunter Street
Hornsby NSW 2077
Australia
+611800954234
Below are some of the most common questions we get asked about xForce Products:
No, xForce VAREX exhausts come with remote controllers as part of the kit so you can control the valves. The Smartbox allows for extra exhaust modification options which you can read about on the Smartbox product page.
No, all xForce midpipes are bolt on, meaning you can revert back to your stock system easily and at any time.
Yes, all xForce products come with warranty. Depending on the product, the could be anywhere between 12-60months. Stainless steel exhaust systems are likely to be covered with a 60 month warranty, whereas accessories and mild steel products are likely to be covered with a 12-24 month warranty.
We only have a few. The video shown above compares a stock Hyundai i30 PD exhaust with an xForce exhaust.
For the 1.6T midpipe, click here.
All xForce exhausts come with stainless steel tips, however some exhausts have the option to upgrade to shadow chrome or burnt titanium.  If your exhaust is compatible, there will be an option choose your tips on the product page.
We charge $350 to install an xForce cat-back exhaust, including the wiring. If you have also purchased a smartbox and would like it installed, we charge $450.
For midpipes, we charge around $130.

*Please note that the above pricing does not take into account installation jobs with multiple products or urgent/rushed installation requests. For a formal quote and to book in a time, please give us a call on 1800 954 234.

No, unfortunately we don't. We have however, seen secondary cat deletes make an additional 7kW without a tune.
Yes, all xForce downpipes come with an o2 spacer/sensor